August 23, 2022



2:00 PM - 3:00 PM
Eastern Time
This is a free, virtual event hosted on Zoom and is only available for BBB National Programs National Partners.
An Inside Look at CARU: Self-Regulation in Children's Advertising and Privacy
The National Partner Briefing Series provides exclusive, unfiltered access to our expert program leaders as they take a deep dive into the work they are doing on behalf of industry self-regulation.

This month join BBB National Programs' Mamie Kresses, Vice President of the Children's Advertising Review Unit (CARU), and her team to get an inside look at:
The Basics: What CARU does and why they do it.
Recent Decisions: Monitoring the marketplace under the revised Ad Guidelines.
Prescreening: Advertisers' most common challenges in 2022.
COPPA Safe Harbor: Benefits of the program in light of current legislation.
FTC Priorities:

CARU's recent comment to the FTC on digital advertising to children.
Join us to learn more about CARU's essential work and other upcoming BBB National Programs events and initiatives important to your business.

Register by: August 22, 2022 by 5:00 PM Eastern Time

This National Partner event is sponsored by: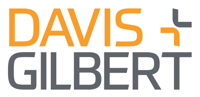 This program is being submitted for CLE credit in New York. Please stay tuned for more information.